Just continuing along with an Audi theme today, Audi recently released some fantastic images of one of their hottest model's yet, the RS6 Avant.
Yes, it's a wagon. But it's a very fast, very powerful German wagon! Just think of it as a high-performance 5-door.
Drool over the photos because that's probably as close as you'll get to it. Only a limited number are set for release now in 2008 and all have been claimed by some high-rolling soccer moms shuttling kids and dogs around town.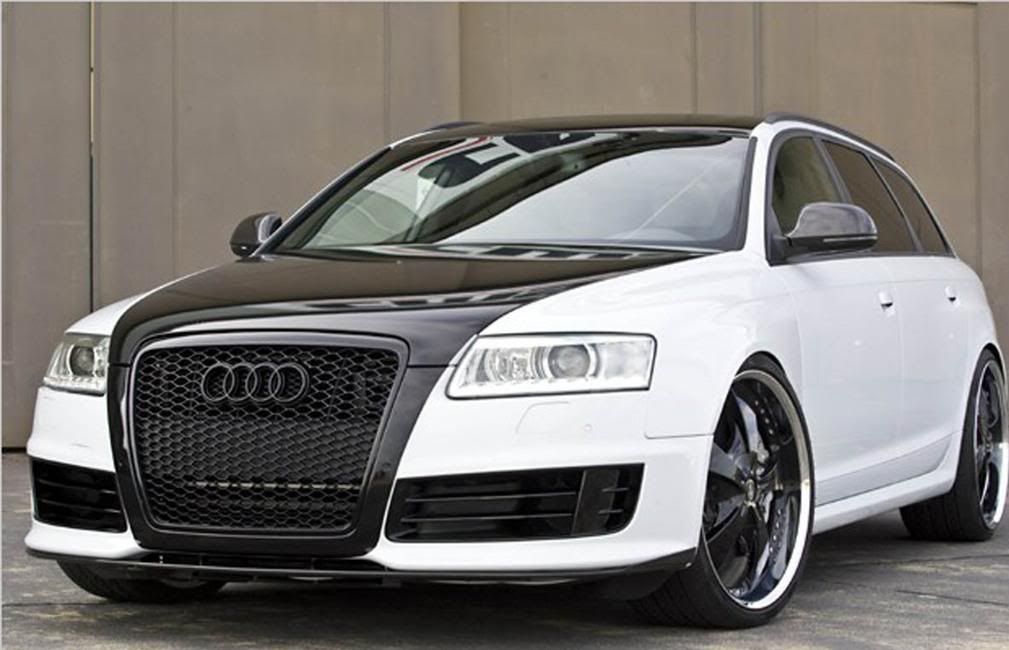 The all new 2008 Audi RS6 Avant is powered by a twin-turbo V10 TFSI engine with a 6-speed tiptronic transmission that produces an impressive 580hp and 480 lb-ft torque. The car accelerates from 0 to 62 mph in just 4.6 seconds (0-124 mph in 14.9 seconds) and has the top speed of 155 mph (electronically governed). Watch the videos after the break.